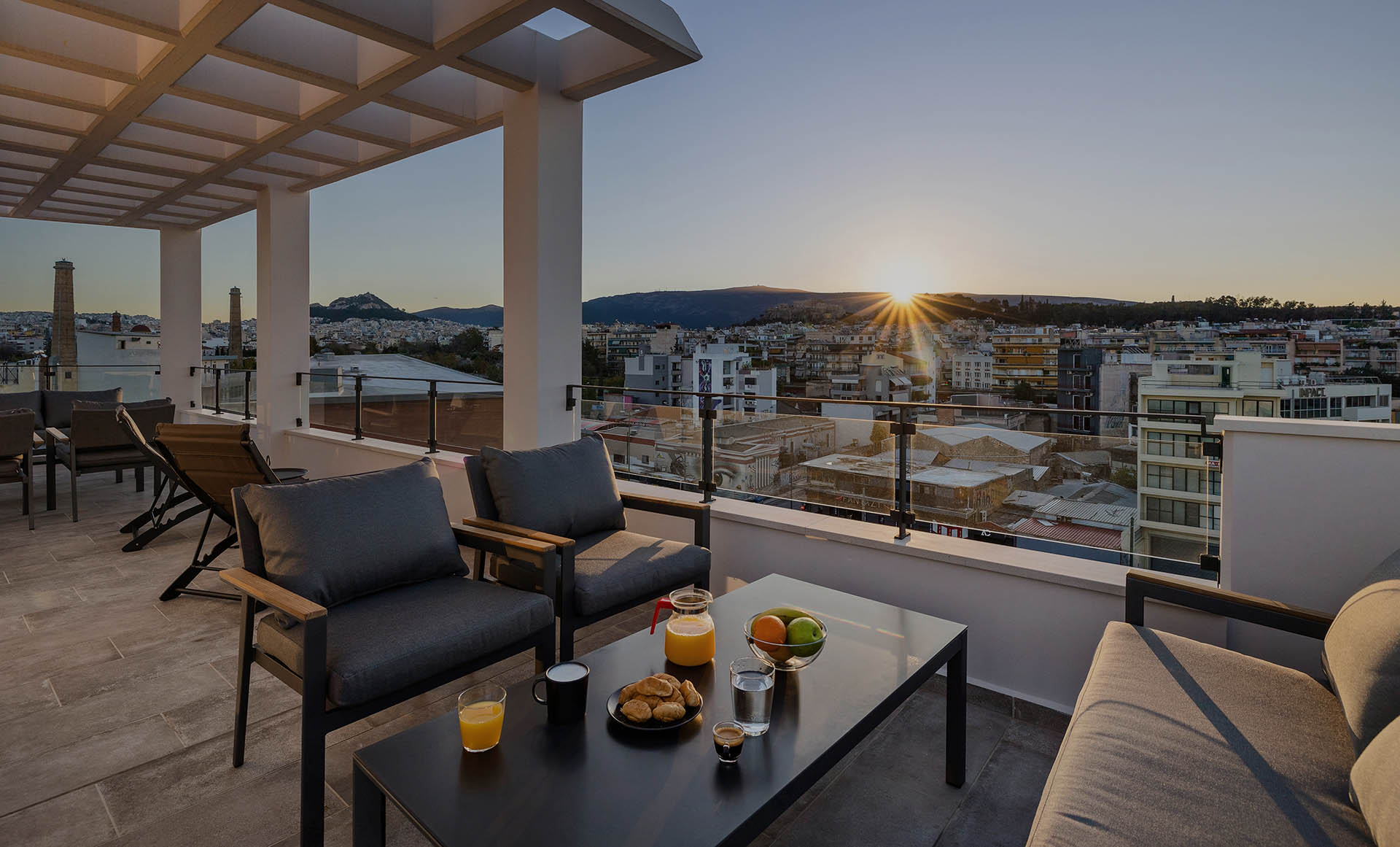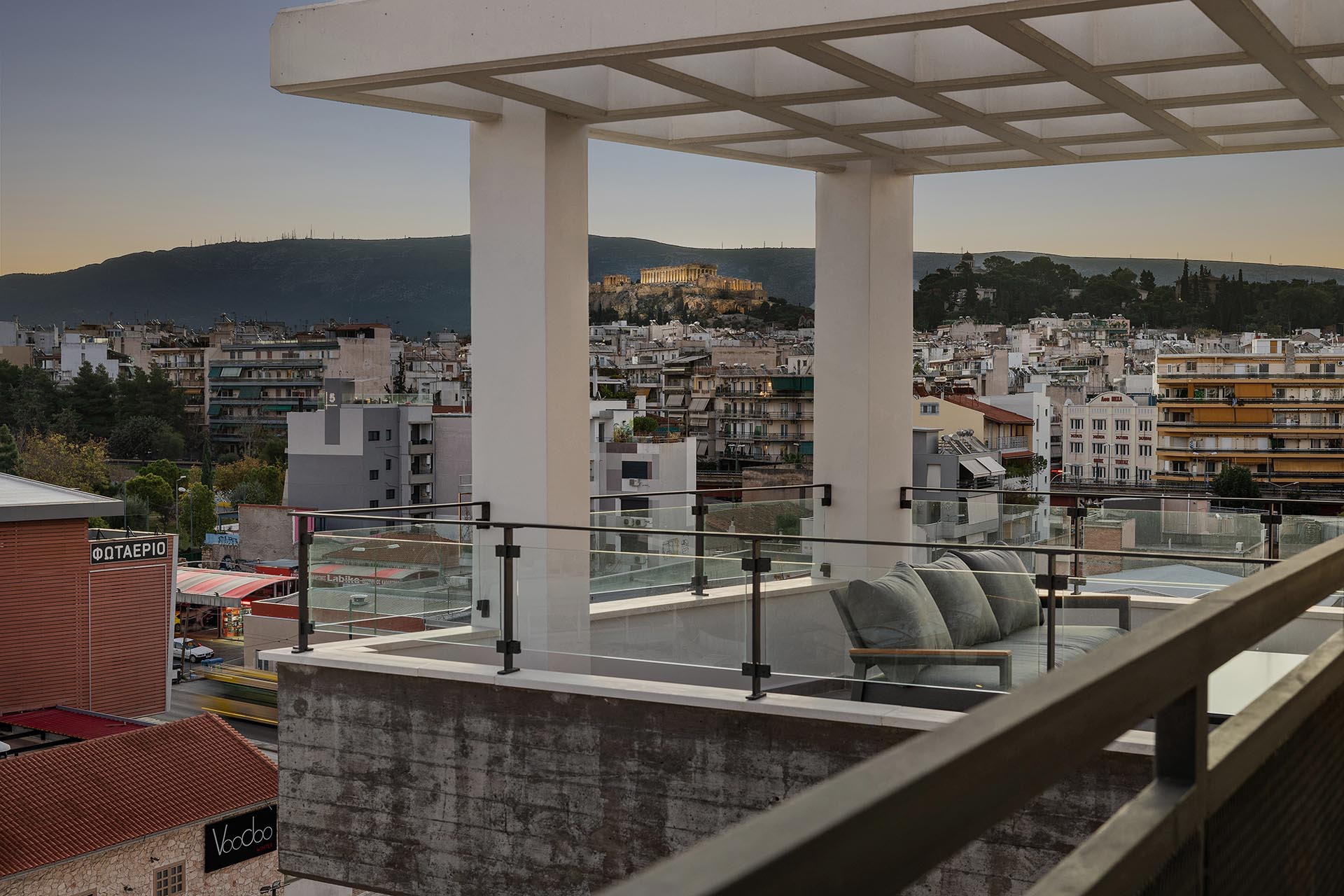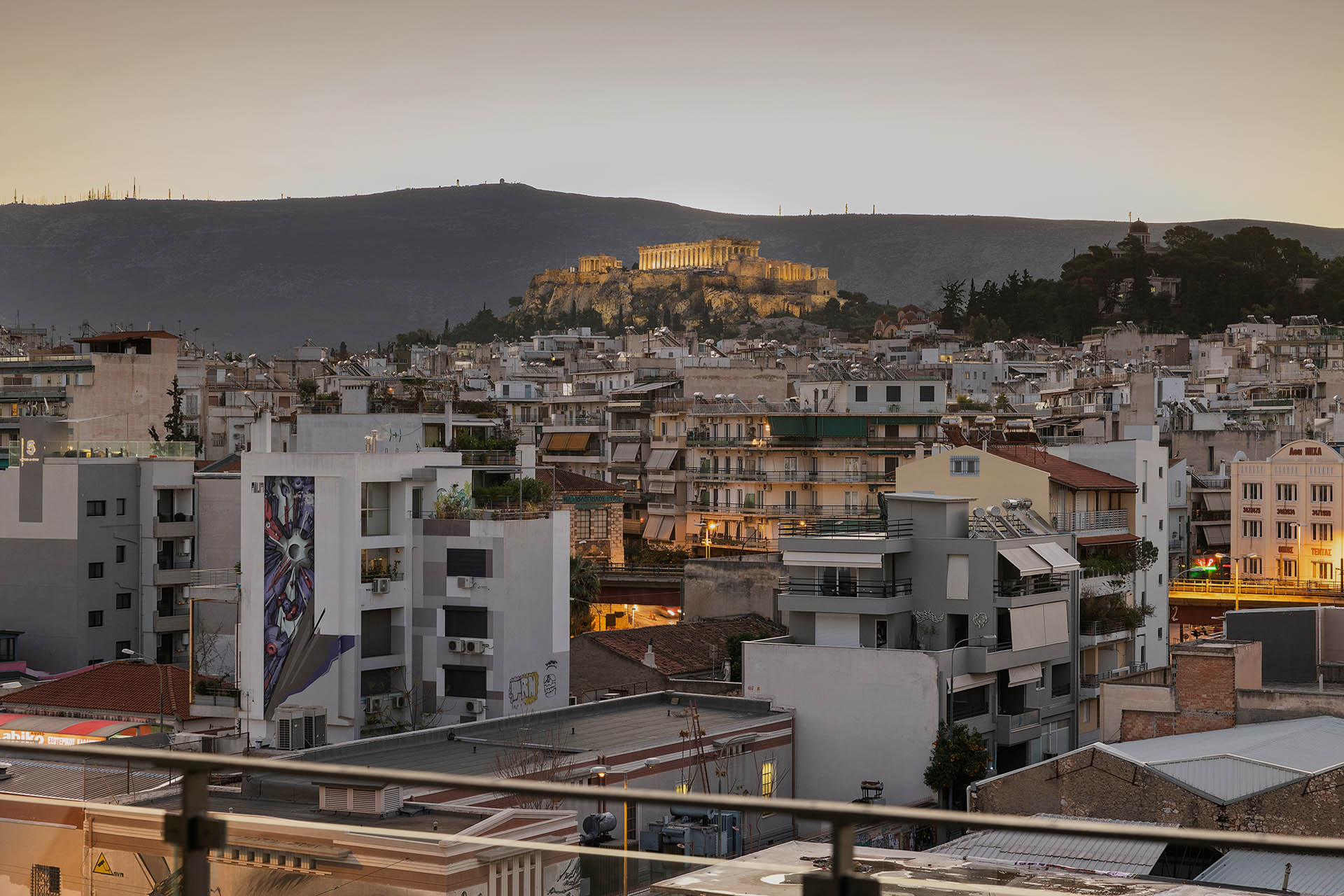 COMFORTABLE, FULLY EQUIPPED APARTMENTS IN THE HEART OF ATHENS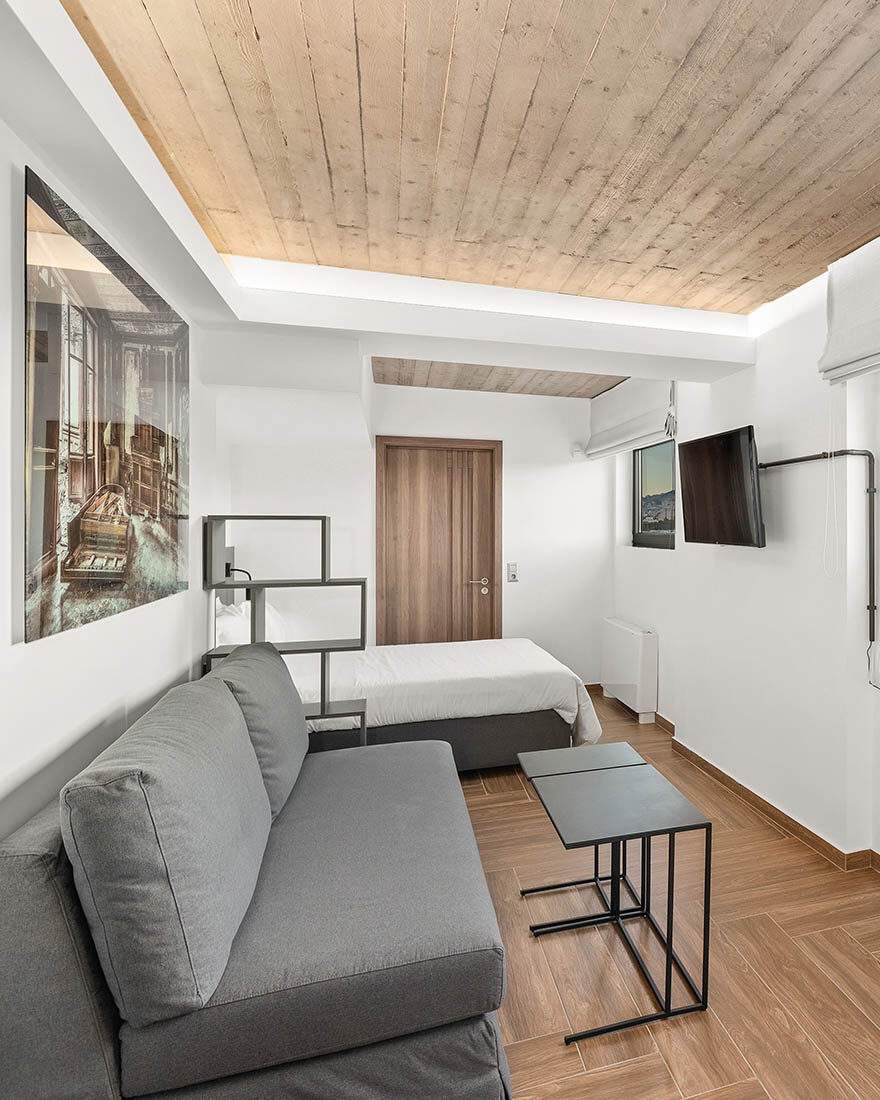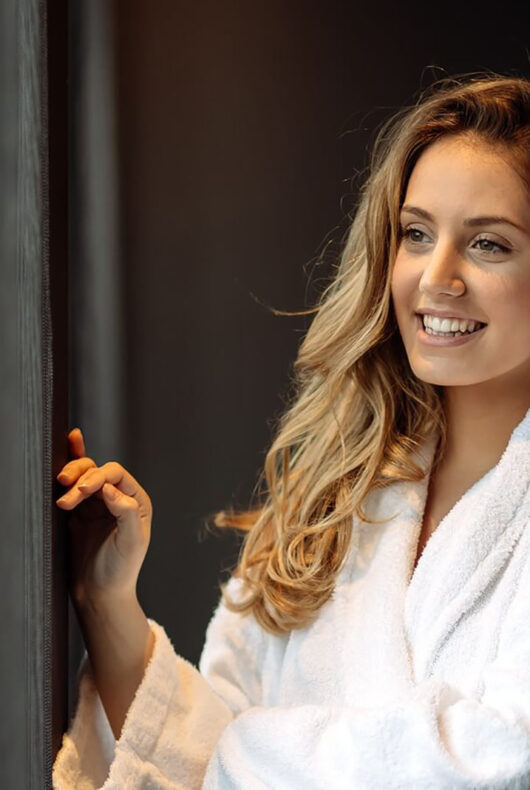 Welcome
Welcome to Athenian View Loft, a new accommodation in the center of Athens! Within walking distance visitors will find attractions, monuments, shops and places to eat or drink.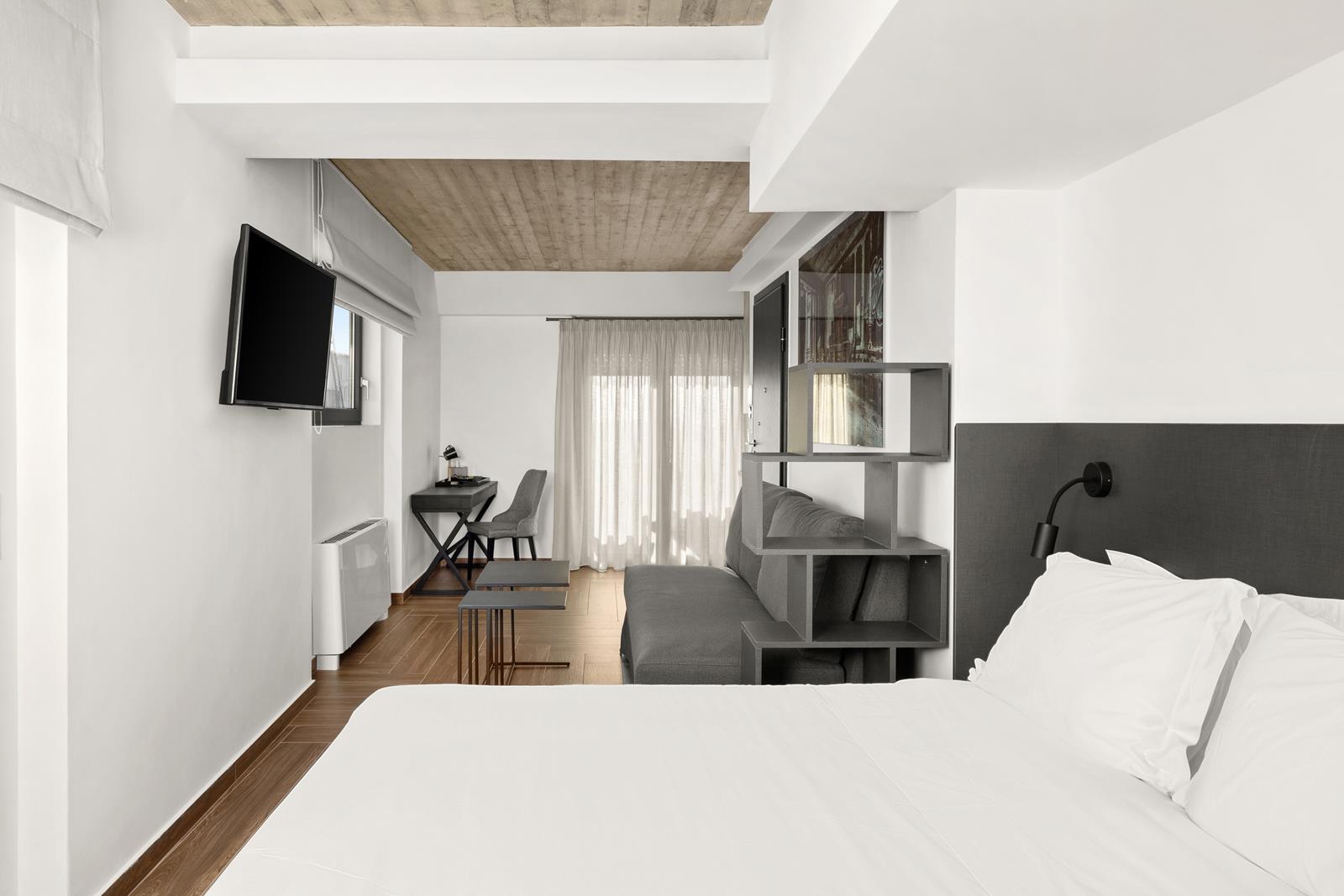 Spacious apartments
Accommodation in the center of Athens
The Athenian View Loft has luxury apartments in the center of Athens, suitable to accommodate up to four guests. With its modern styling and earth tones, the Athenian View Loft is the ideal selection for an Athens getaway, offering comfort and benefits that will meet all your travel needs.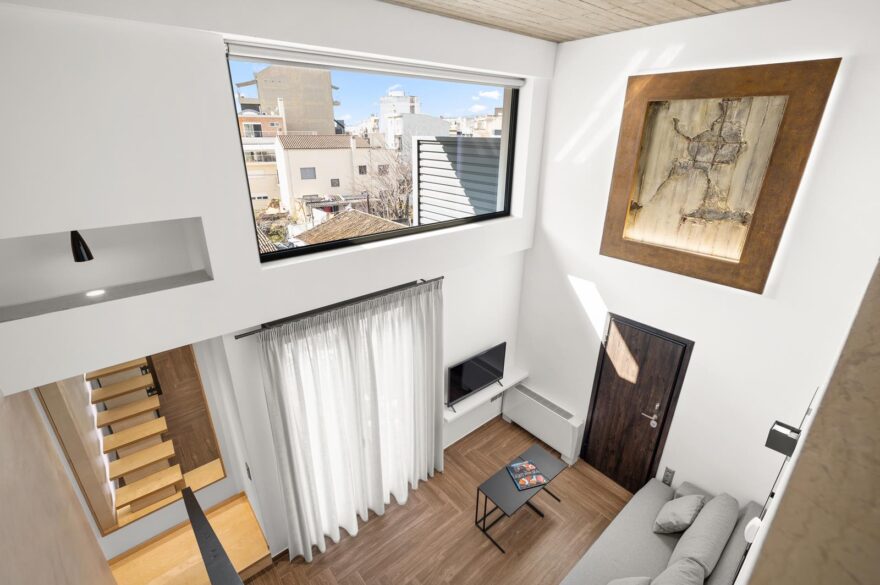 Famous Sights
Deep dive in history
The famous monuments are one of the main reasons to visit Athens. The location of the Athenian View Loft in a central part of the city makes it the ideal place for sightseeing. All points of interest are just a few minutes' walk away.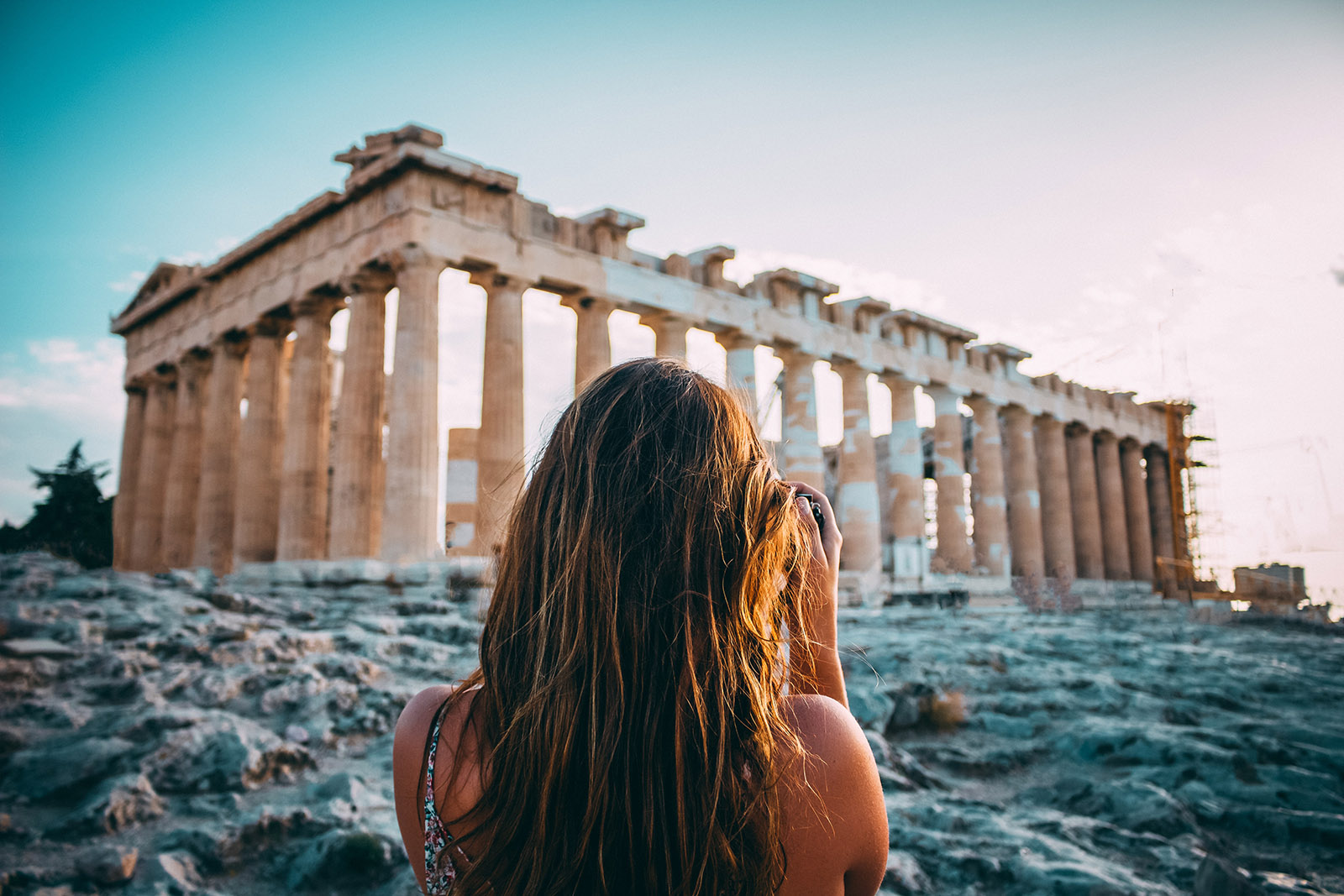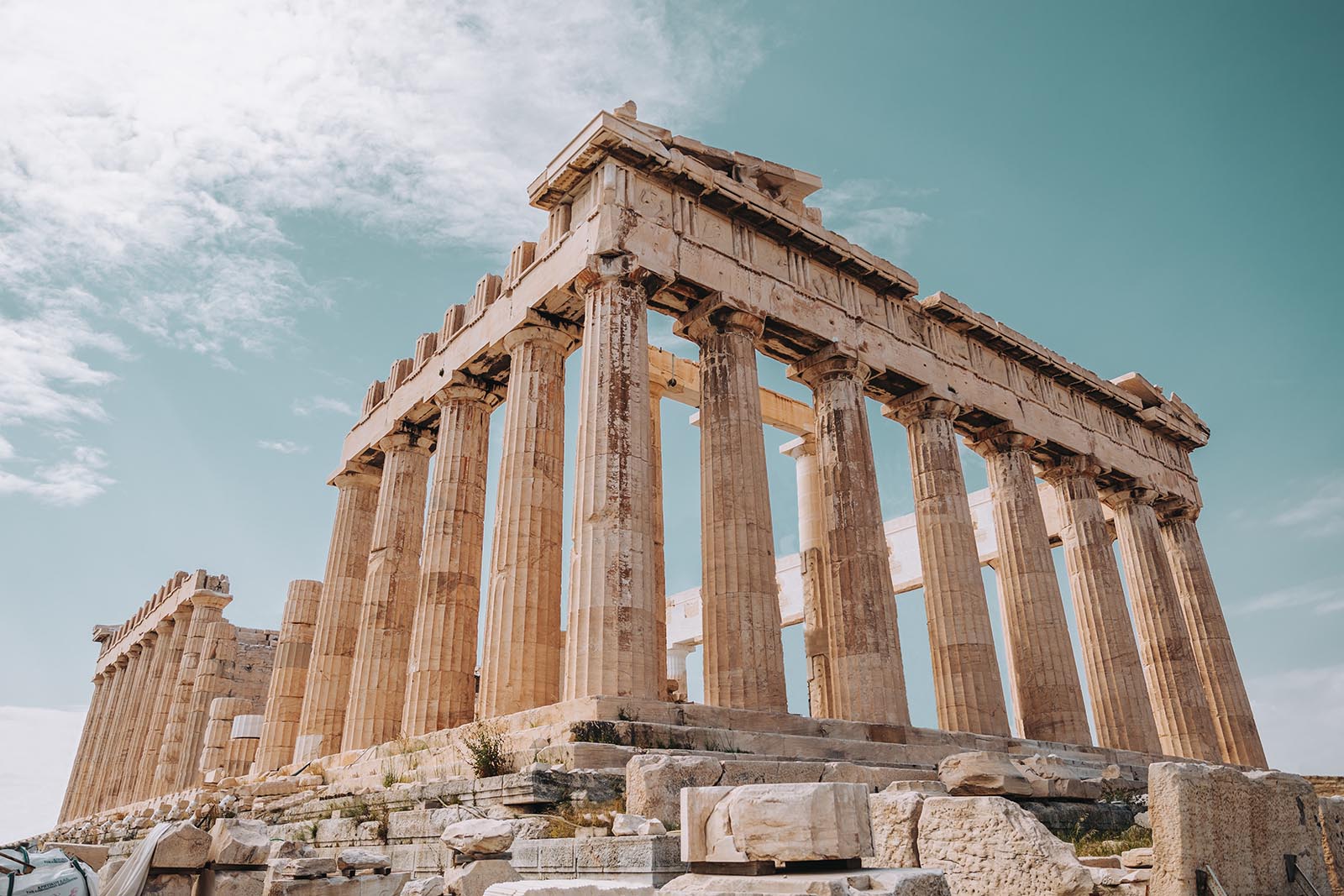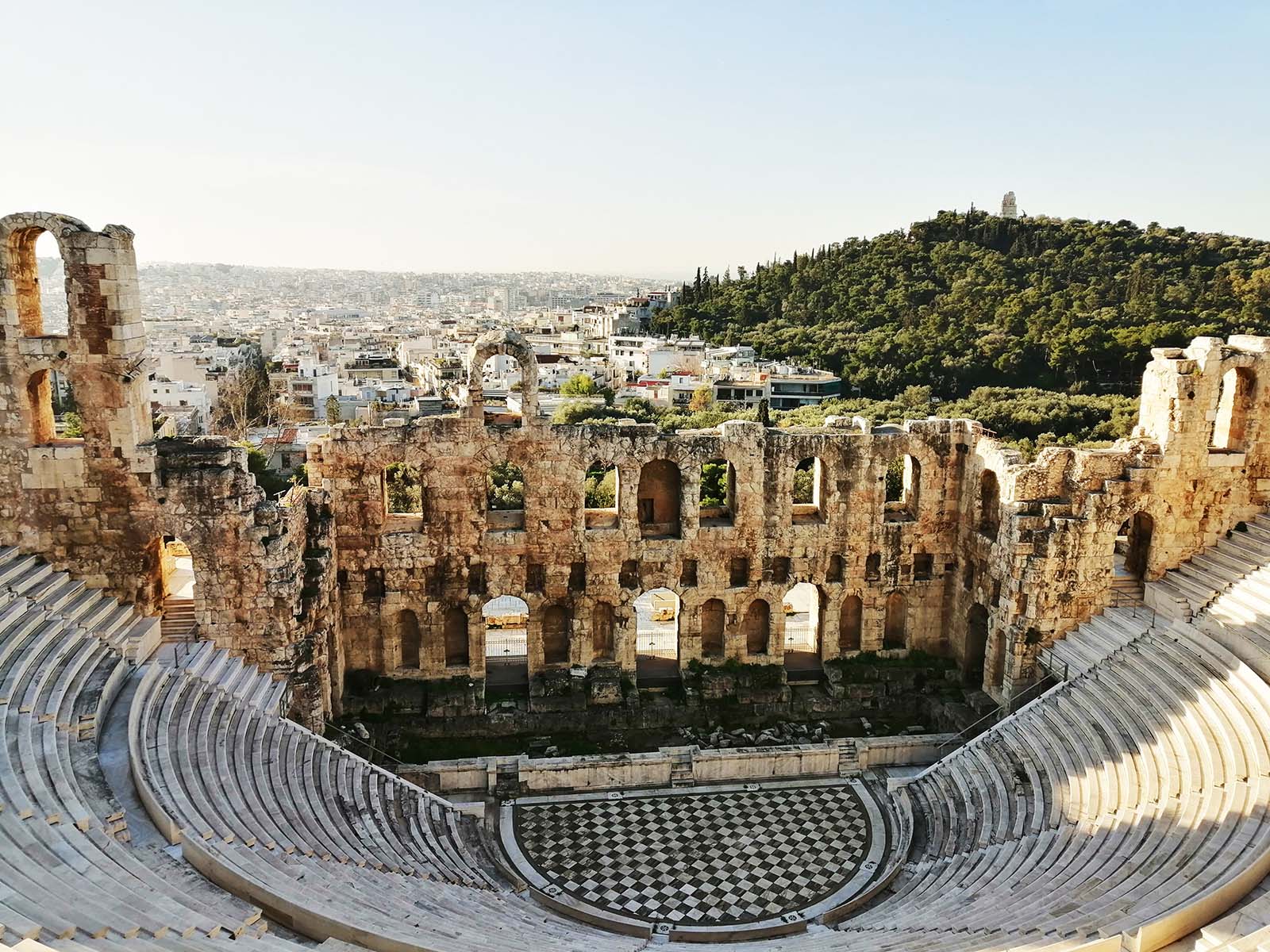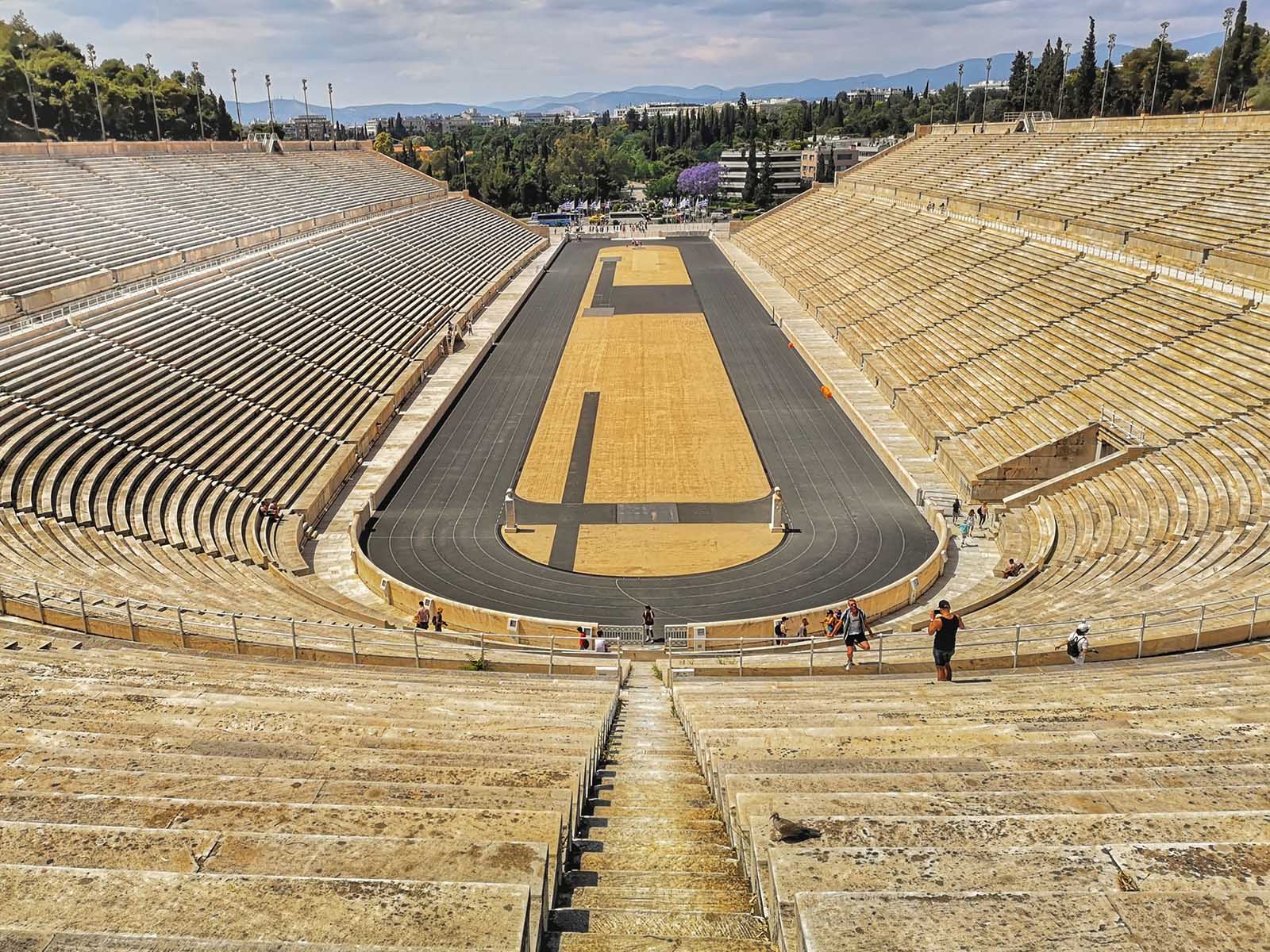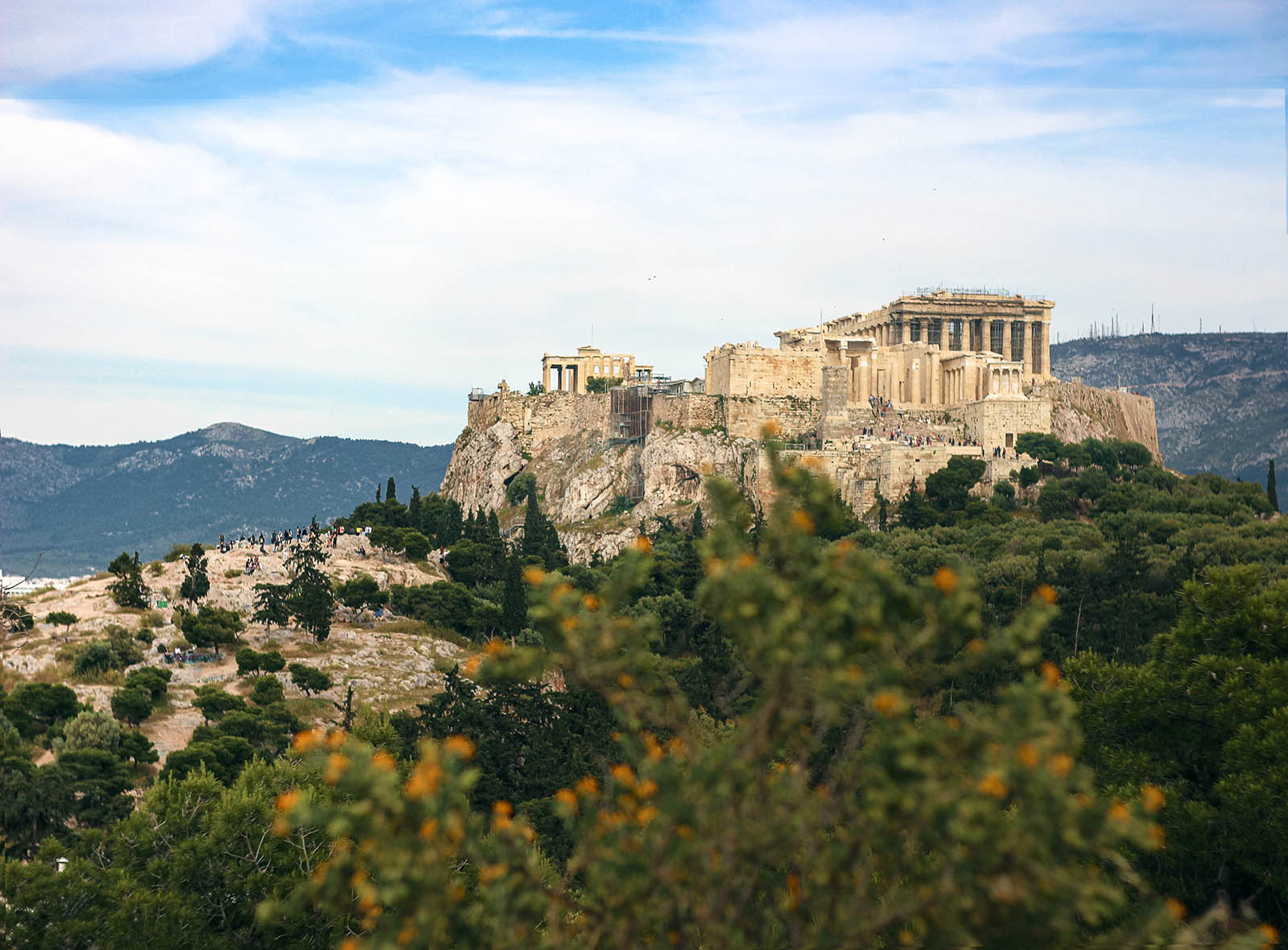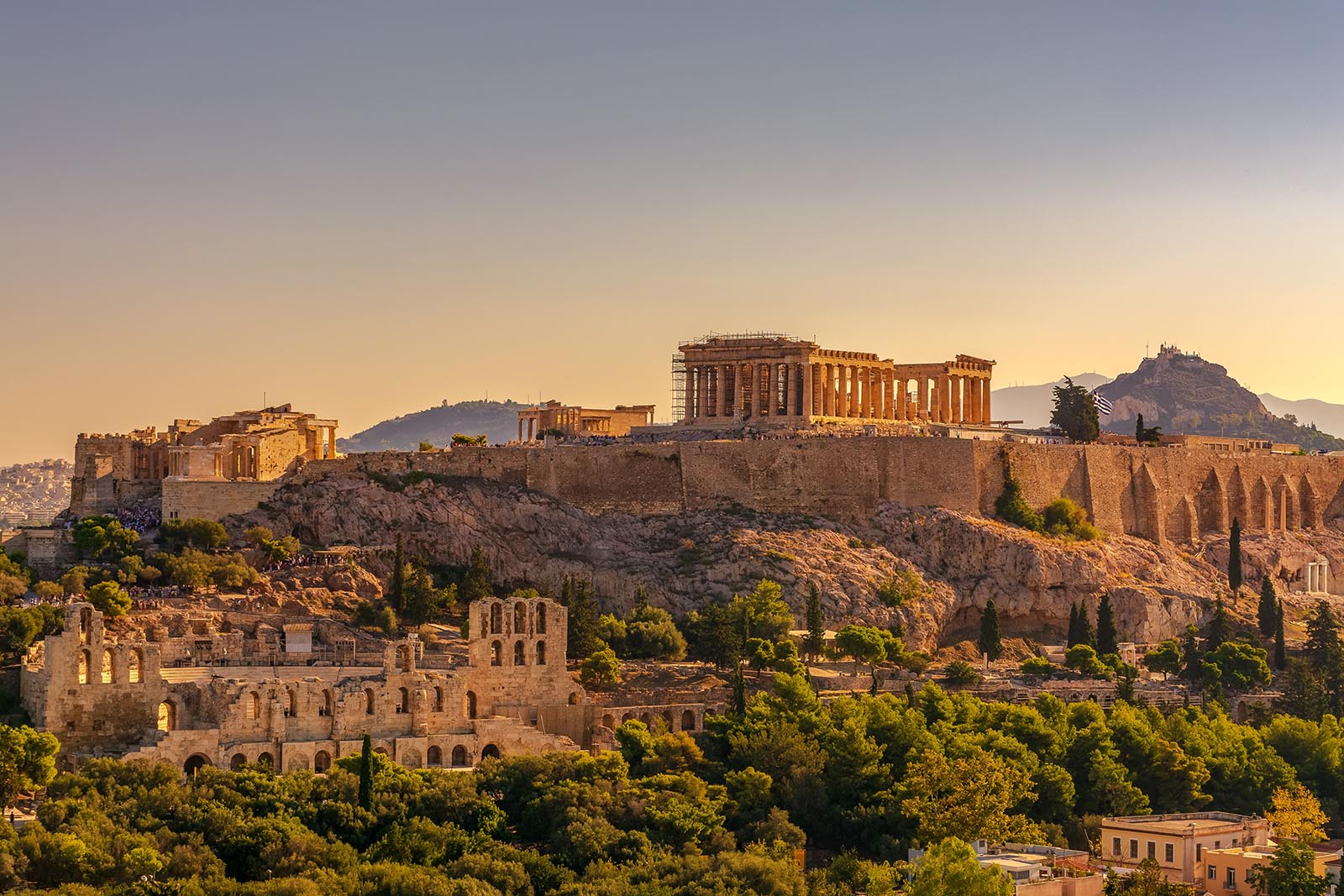 Experiences
Discover Athens
Athens offers visitors special experiences and activities, which cover all tastes and all types of travelers. It is a vibrant city all year round and it certainly leaves no one unmoved.
Our guests said
Our stay at the Athenian View Loft was excellent in every way! Large and comfortable room, very clean and most importantly in a central part of Athens. We especially enjoyed the view from the roof garden!
Konstantinos
Our room was perfect, with beautiful decoration and a very comfortable bed! The location is ideal, with attractions and restaurants that you can reach on foot. We will definitely go again!
Maria P.
Stunning apartment with a great view of the acropolis!!!!
Stephen D.
This is definitely the best apartment we have ever stayed in So much space in this awesome duplex with awesome showers fantastic kitchen area very comfy beds very cool decor great balconies awesome view of the acropolis very secure This is definitely a great place to stay!!
Stephen
Neu, modern, hochwertig eingerichtet. Lage super, wenn man im Stadtteil Gazi feiern geht. Der Lautstärke der benachbarten Clubs muss man sich bewusst sein. Aussicht und Balkon genial.
Marlon M.
Modern, New, Clean, Great Security and Privacy.
Marinos Z.
I spent one of best time ever there!!Your place is impressive,super comfortable,super clean,super well designed and equipped and last but not least in a Perfect Spot.I can't wait to be there again!!
Matteo B.
Convenient, central and great views! clean, modern, well located, and excellent views!!
William G.
Aesthetically you cannot fault this property. Views from roof terrace were spectacular. Accommodation excellent. Eva,the loft manager, was very helpful. Close to metro and this made easy access to everywhere.
Michael S.
posizione, domotica, vista, pulizia, finiture di lusso, personale disponibile, privacy, sicurezza!!
Cesare Italy
alles Tip Top, kann ich zu 100% weiter empfehlen!!
Chrisovalantis Germany
The location was excellent and close to mass transit. Room was clean and all appliances and fixtures were new. The building was very secure.
James G.
Καθαρό, τακτοποιημένο, όλα λειτουργούν και είναι όμορφα και εξοπλισμένα!!
AVraham shalom
This place is centrally located in the Gazi area of Athens (about 10 mins from downtown Athens.) If you are looking for nightlife, accessible public transportation, great food options, a view and/or a secure building; this is it!My partner and I enjoyed our stay and will be returning. Eva was a great host and extremely helpful!Thank you for your assistance checking in and with any other questions we had. Your place was wonderful! We will return and recommend!
Antony S.
The apartment is great Best location in the Heart of Athens Suggested!
Giulia N.
Great central location - near Plaka and Acropolis. Room very clean and very good facilities. Nice terrace.
Andreas de.
One of the best accommodations in the heart of the city with very good amenities makes your stay an experience!!
Elias .G.
Perfect!!!!
Panagiotis K.
Great property! Fun location! We loved this place and the host was so attentive to our needs! We got in very late and she made sure we got in the house without a hitch! Wonderful place! We would definitely stay here again.
chanae c.
Ένα από τα καλύτερα καταλύματα στην καρδιά τις πόλης με πάρα πολύ καλές ανέσεις κάνουν την διαμονή εμπειρία!!!
Elias
Tolle zentrale Lage - nähe Plaka und Akropolis. Zimmer sehr sauber und sehr gute Ausstattung. Schöne Terrasse.
Andreas
Really nice location and unit. It's a party area in the city so you will find lots to do
Nneoma k.
Great place nice people !
Nicholas P
Appartamento confortevole. Elevata attenzione ai dettagli. Ubicazione ideale!!
Andrea A.
Very clean and beautiful apartment. Nice view and very comfortable.
Gianno G.
Amazing loft with a nice balcony! the design and the high tech in this loft made it super comfortable. high security building, very safe.
Mohammad
modern apartment with excellent security and two bathrooms!!
Iain
Awesome apartment, modern and very well equipped!!!
Alice
Stunning apartment with a great view of the acropolis The interior of the loft was great. Everything was brand new, stylish, spacious. The neighbourhood has lots of dining options that are within walkable distance.it was a great option for us to stay for one night in Athens before heading to the airport on the M3 line (3min walk)!
Nicolle C.
The property itself is amazing and beautiful. The rooftop area is gorgeous at night - full 360 view of the city all around. The walls are kinda thin - we heard all the loud music and vehicle noises … there is a bunch of bars around the area but still nonetheless - I would book again :)
Jennie
Amazing host, clean apartment, close to many restaurants, bars, and clubs, can be a little noisy due to the proximity. But overall a great place to stay if you're relatively young without a family
k.
They were so accommodating!!
Jocelyn
Η τοποθεσία είναι ιδανική. Πάρκινγκ (ιδιωτικό επί πληρωμή) βρίσκεται σχεδόν δίπλα του! Η στάση του μετρό (Κεραμικός) είναι σε απόσταση αναπνοής, όπως και πολλά μαγαζιά για φαγητό και διασκέδαση. Μπόνους η απίστευτη θέα στην Ακρόπολη!!
Dimitrios T.
I am going to recommend your amazing apartments to everyone in the UK and Serbia but most of all your dedication and helpfulness made our stay very special.
Milanka
Very good communication with the host, helpful tips for arrival. Everything was very uncomplicated. The security level at this property was exceptionally high. The rooftop terrace overlooking the Acropolis was unique.
Katharina, de
great amenities and very modern room. staff are very helpful and easy to contact.
Reece, gb
The host was available to guide me in the property, which was very useful!!
Angelos, cy
The apartment is as the description, new and modern, efficient AC and very clean. Also the owner was very nice and helpful.
Barba, ro
Flexible check-in -very clean and spacious apartment -very well equiped
Ελένη, gr
uper modern apartment, great value for money, terrance/rooftop view of Acropolis and convenient location - 15 mins walk to the sites.
Mark, au
The location is ideal. Parking (private pay-per-view) is right next to it! The Tuileries metro stop is just around the corner, as are many dining and entertainment shops. Extraordinary Acropolis view!!
Δημήτριος, gr
Beautiful cozy space with amazing rooftop patio, well located, fresh, new, modern construction. Elelctonic access, just needed codes to get in up front (then collect the key from inside). Great location, the rooftop was one flight up and VERY nice to visit for hours with a view of the Parthenon.
Michael, us
Vistas bonitas, buenos acabados y todos los servicios. Llegamos muy tarde y se entra con código. La propietaria estuvo muy pendiente, incluso a la 1 de la mañana, de nuestra entrada. Muy buenas vistas.
Vicent, es
Εξαιρετικό διαμέρισμα
Christos, gb
Superb apartment, will come back everything was top notch, the view, ultra high standard of the apartment and a walking distance to all the attractions in Athens
Paweł, no
Great place, good value. Would come for another stay if visiting Athens again! We spent 4 nights in Athens staying in this loft. While I'm not really sure if the location in the city is considered good or not, the loft it self is just amazing. It has everything one might need during short stay, very clean, cozy, has balcony and roof top patio with an amazing view to the Acropolis and some other landmarks of the city. Couple of coffe shops, supermarkets and restaurants nearby. Walking distance to Acropolis and some other places too. There was no problem at all to get the car parked on the street meters from the door, however secured parking was available as well for a good price nearby. If ever visiting Athens again - would definately check availability of this proterty. Can recommend to anyone else too!
Paulius, lt
Eva was super Welcoming and helpful with any questions. New and modern.
Matthew, us
Self service apartment. Contact through WhatsApp and get the PIN to go in and check-in is completed. Big supermarket within 10min walk and cooking too available. Neighbourhood is a bit too quiet and night clubs at night. Eva (point of contact) was very helpful throughout the whole process and she helped us in staying 2 more nights there when we missed our flight back home.
CHUN MING
loved the small details in this place , the location , the high tech system. if I can find a place like this in everywhere I travel to I'd definitely stay in it . best ever
Abdulaziz, sa
The property is well designed and appointed generally. The design includes windows facing the Acropolis at a good distance - close enough to see some details and far enough to gain context. It's very secure internally while the location is quite run down. The manager is very attentive.
Antony
Alles in einem sehr gut sauber und alles was man benötigt.
Athanasios
Amazing Host. Amazing loft and great location including car parking
Ali
great loft with an excellent and ready to help host! Wouldn't hesitate to recommend the place as was overall a great stay.
Fatimat
Self service apartment. Contact through WhatsApp and get the PIN to go in and check-in is completed. Big supermarket within 10min walk and cooking too available
Ming
Eva is a wonderful host. She is very helpful and responds quickly. The area is great. There are a lot of great restaurants and cafes close by. The hotel is highly secure. I world definitely recommend staying at the Athenian View Loft.
Martha
Everything was great here! The loft was super clean and had what we needed. Our family enjoyed the loft and we were able to catch a taxi pretty easily to get us places.
Evelyn
Eva was great about communicating the check in and check out procedures with us. Gave us the building code the morning of check in and everything was smooth sailing. The interior of the loft was great. Everything was brand new, stylish, spacious. The neighbourhood has lots of dining options that are within walkable distance
Nicolle
This is definitely the best apartment we have ever stayed in So much space in this awesome duplex with awesome showers fantastic kitchen area very comfy beds very cool decor great balconies awesome view of the acropolis very secure This is definitely a great place to stay
Stephen