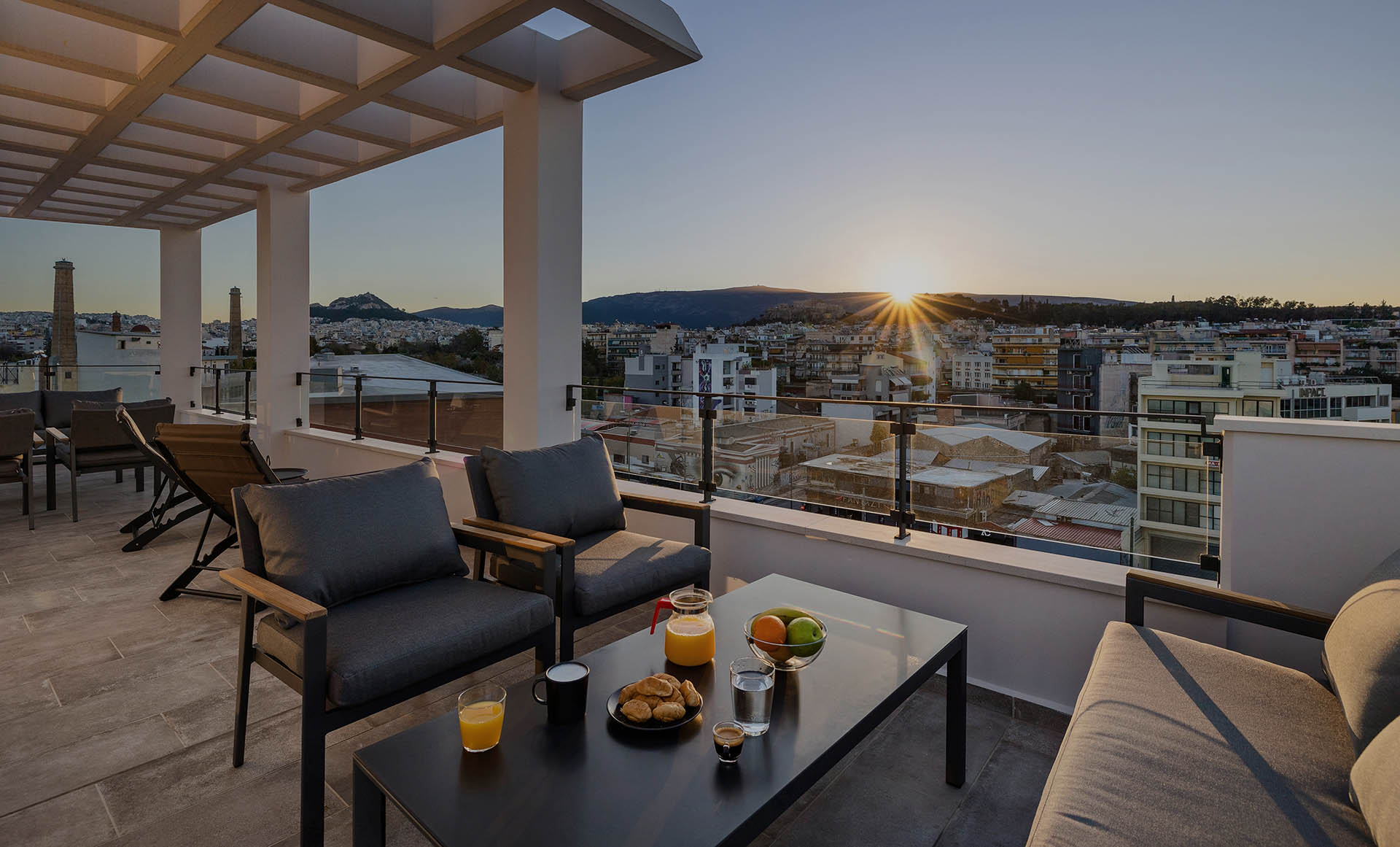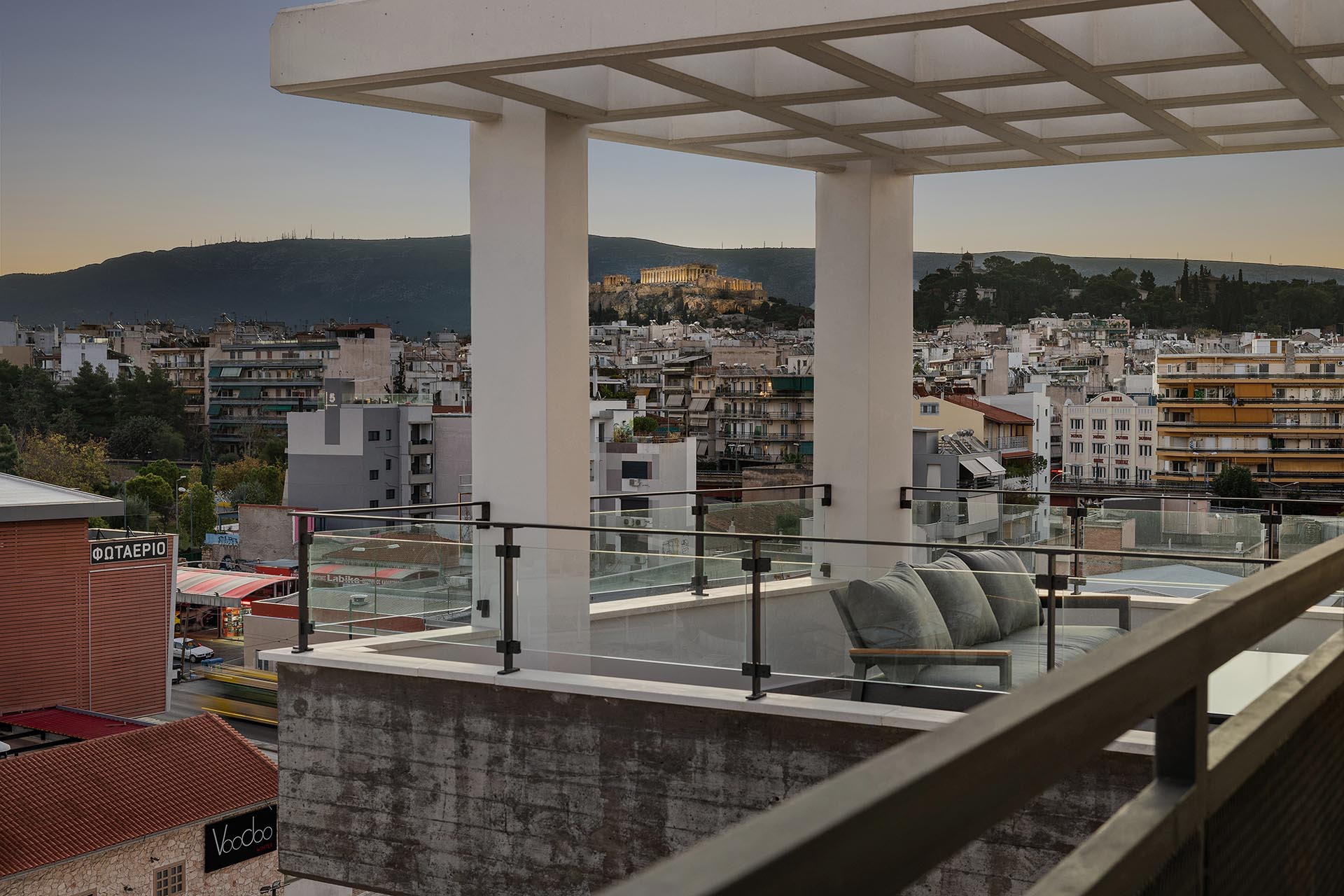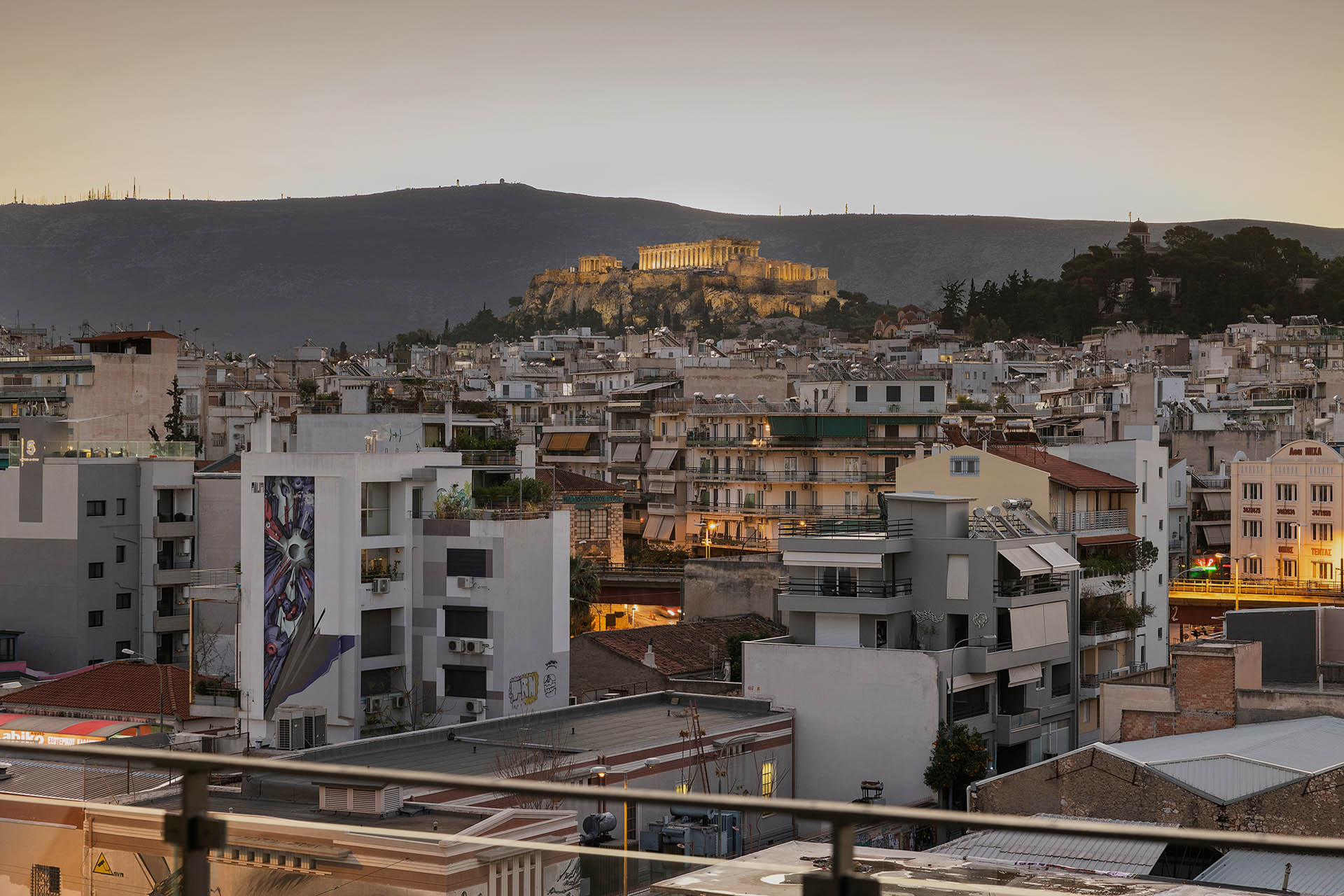 COMFORTABLE, FULLY EQUIPPED APARTMENTS IN THE HEART OF ATHENS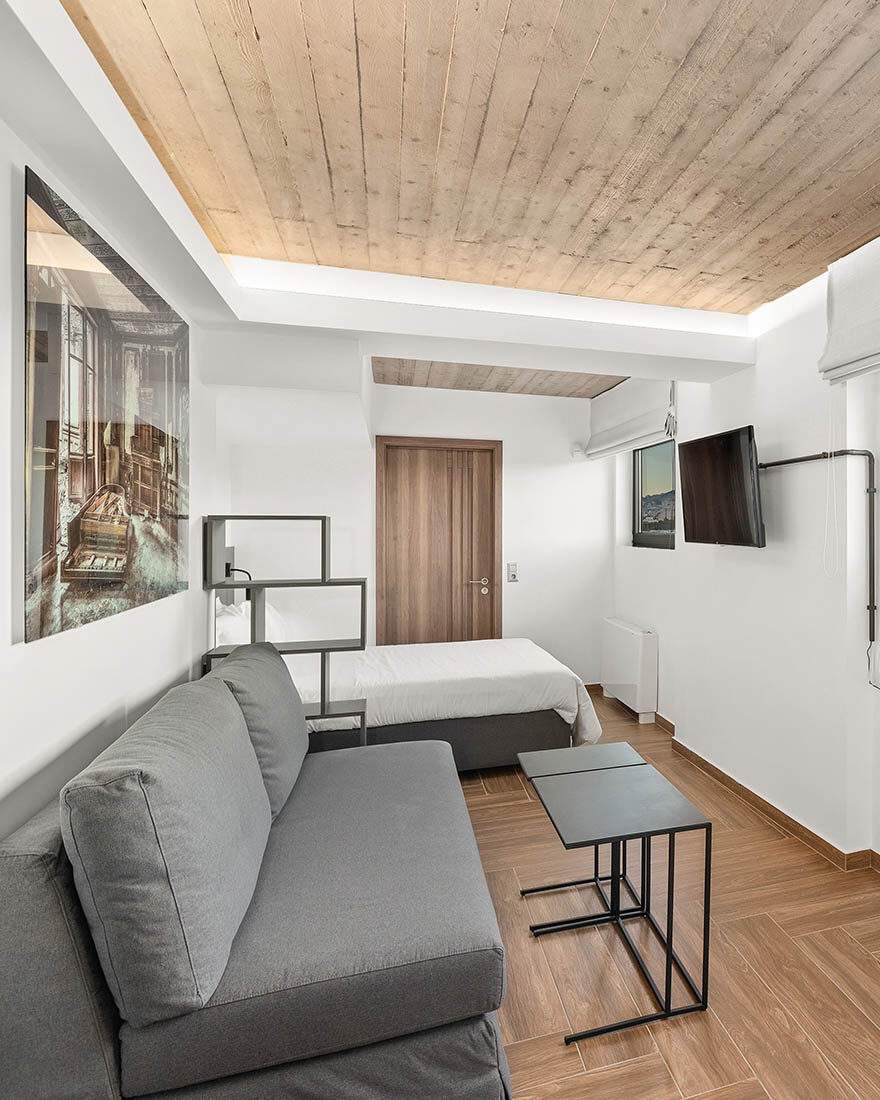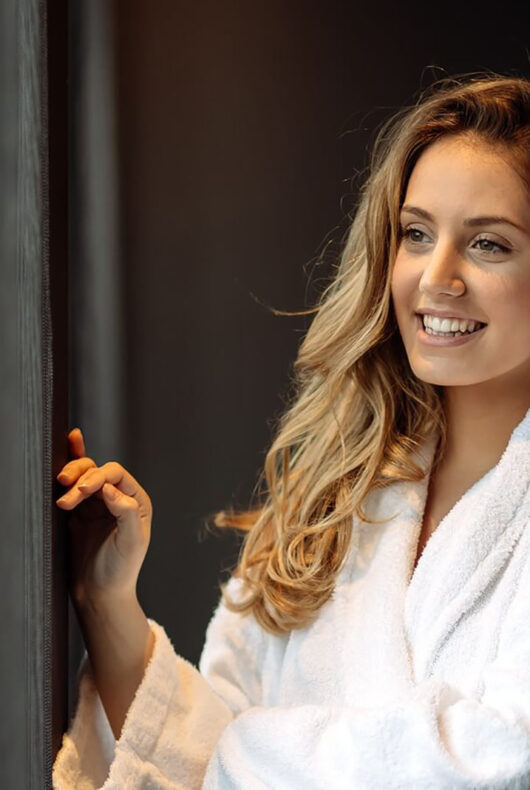 Welcome
Welcome to Athenian View Loft, a new accommodation in the center of Athens! Within walking distance visitors will find attractions, monuments, shops and places to eat or drink.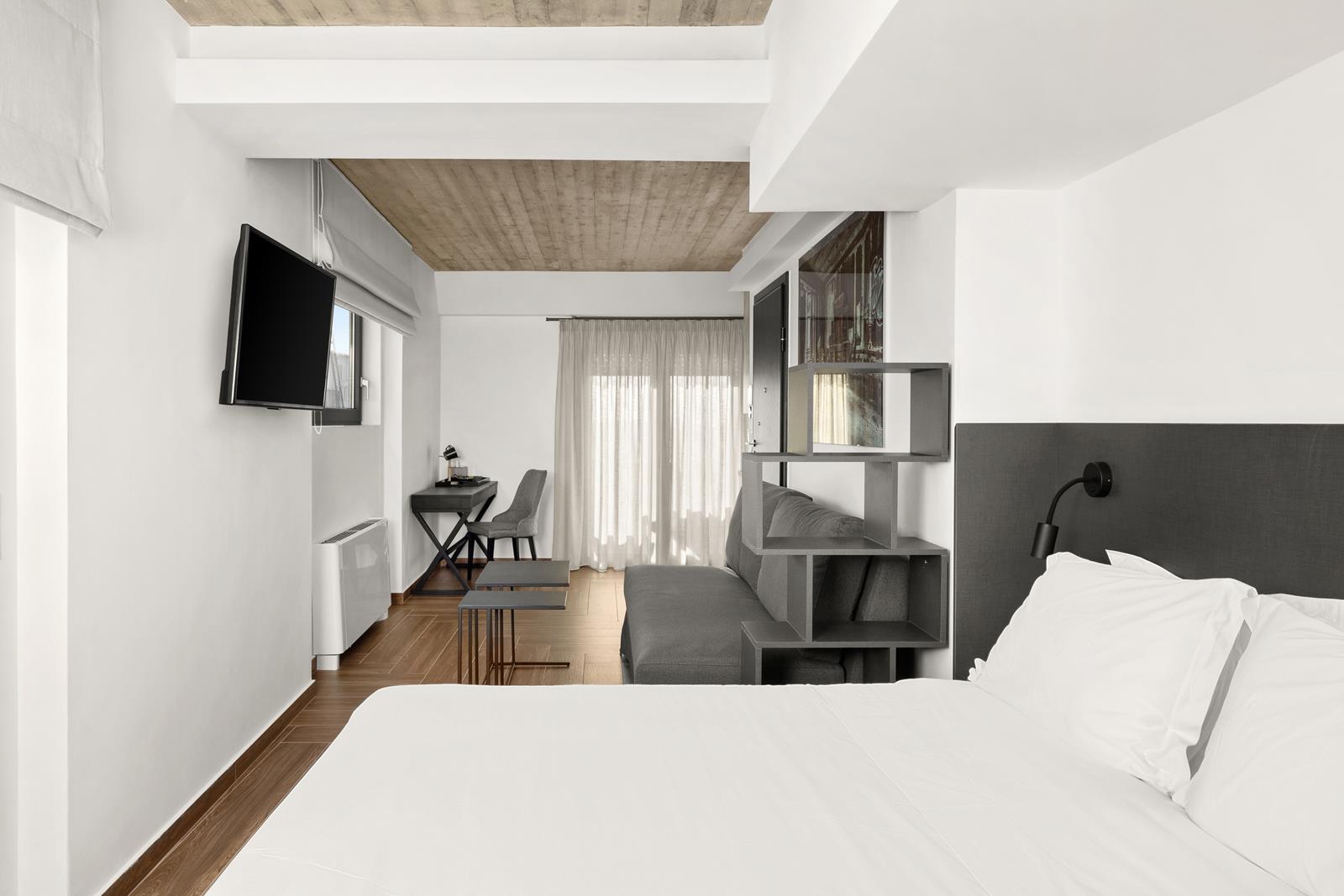 Spacious apartments
Accommodation in the center of Athens
The Athenian View Loft has luxury apartments in the center of Athens, suitable to accommodate up to four guests. With its modern styling and earth tones, the Athenian View Loft is the ideal selection for an Athens getaway, offering comfort and benefits that will meet all your travel needs.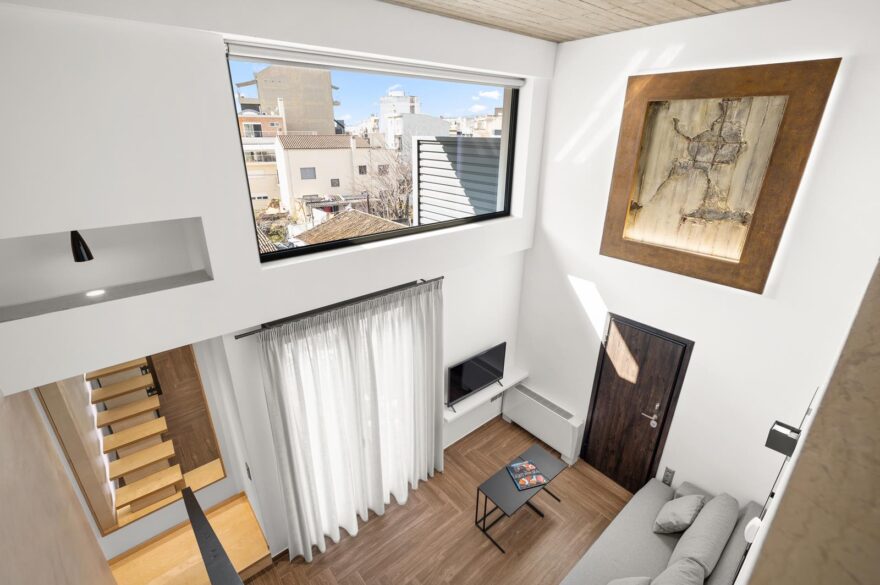 Famous Sights
Deep dive in history
The famous monuments are one of the main reasons to visit Athens. The location of the Athenian View Loft in a central part of the city makes it the ideal place for sightseeing. All points of interest are just a few minutes' walk away.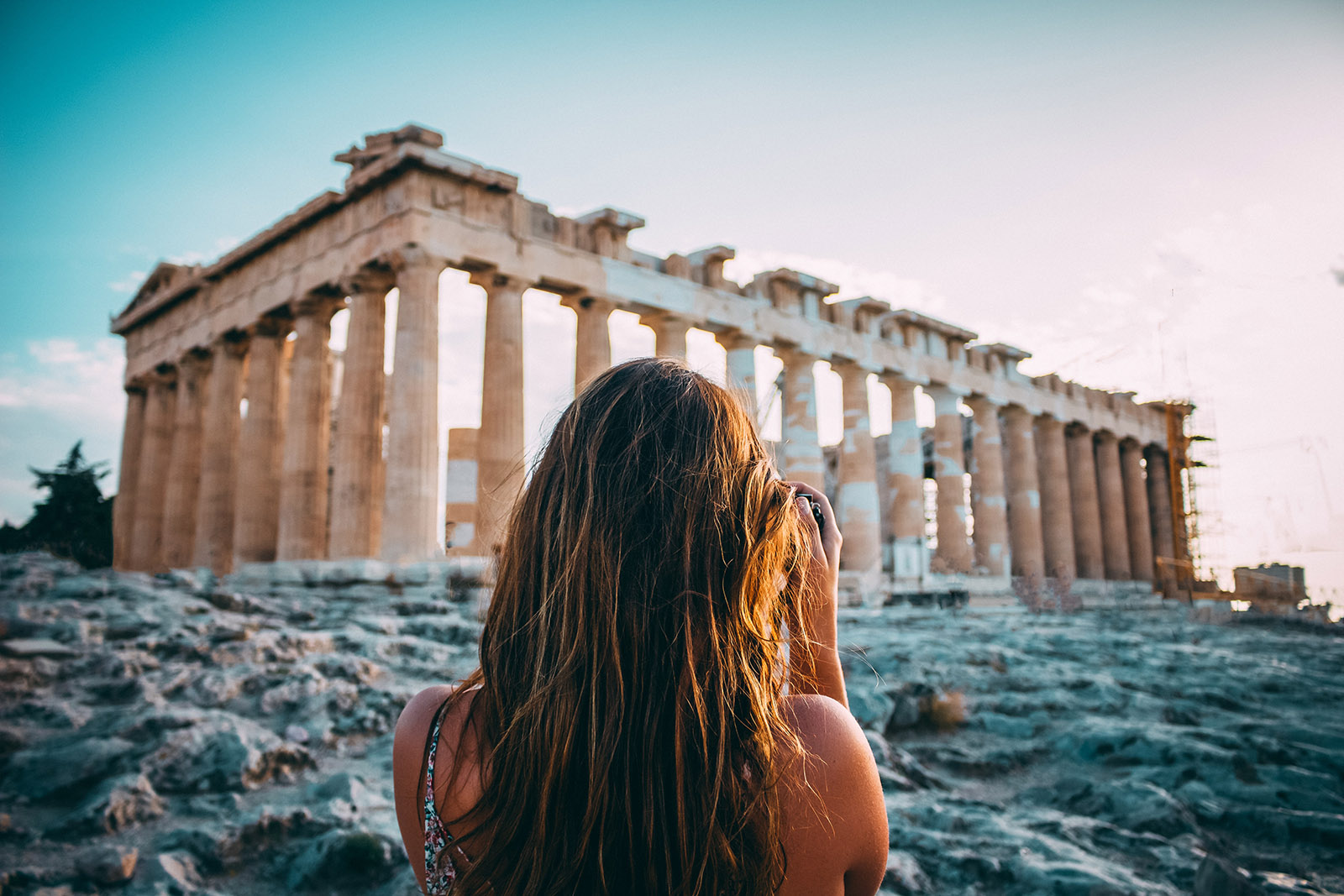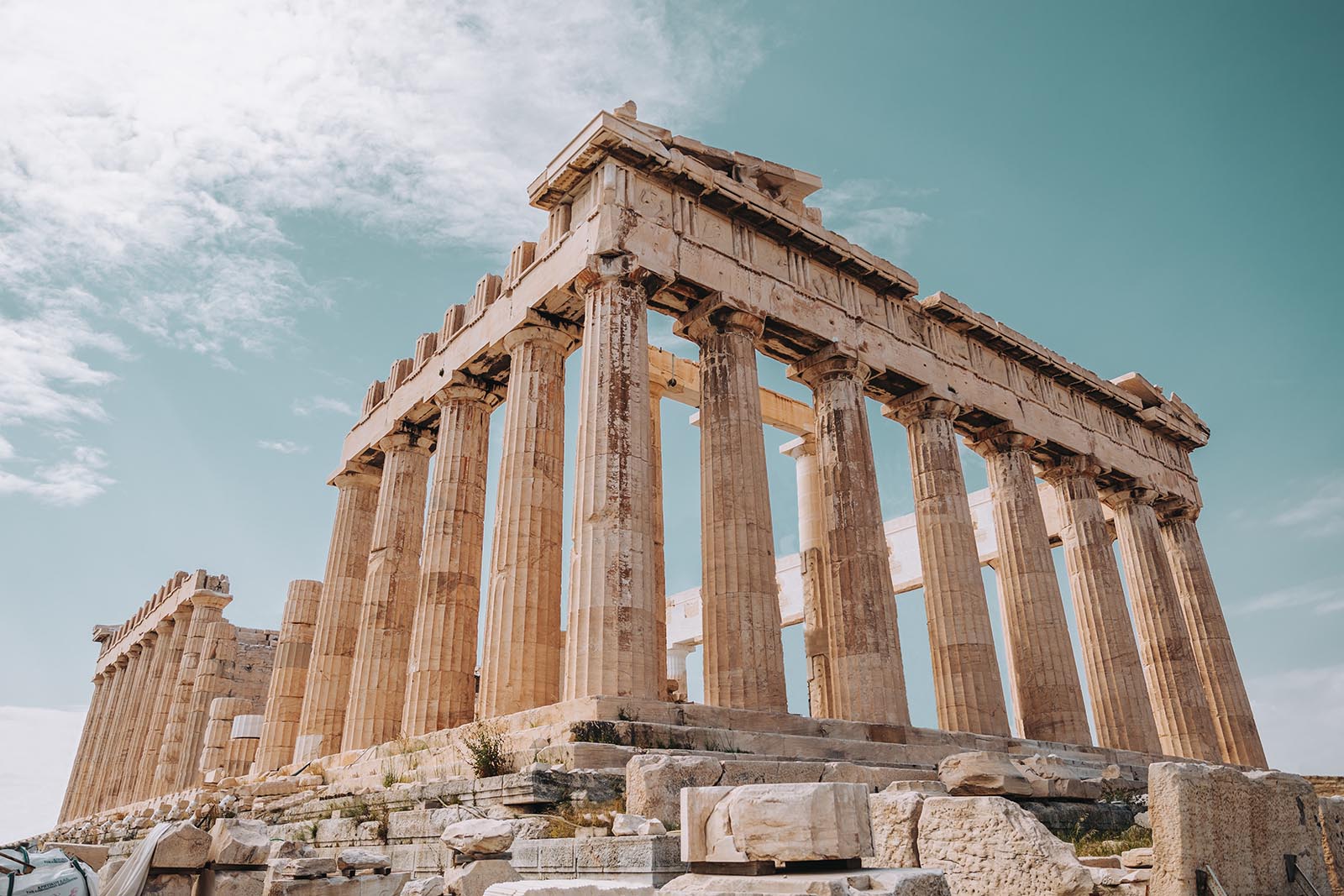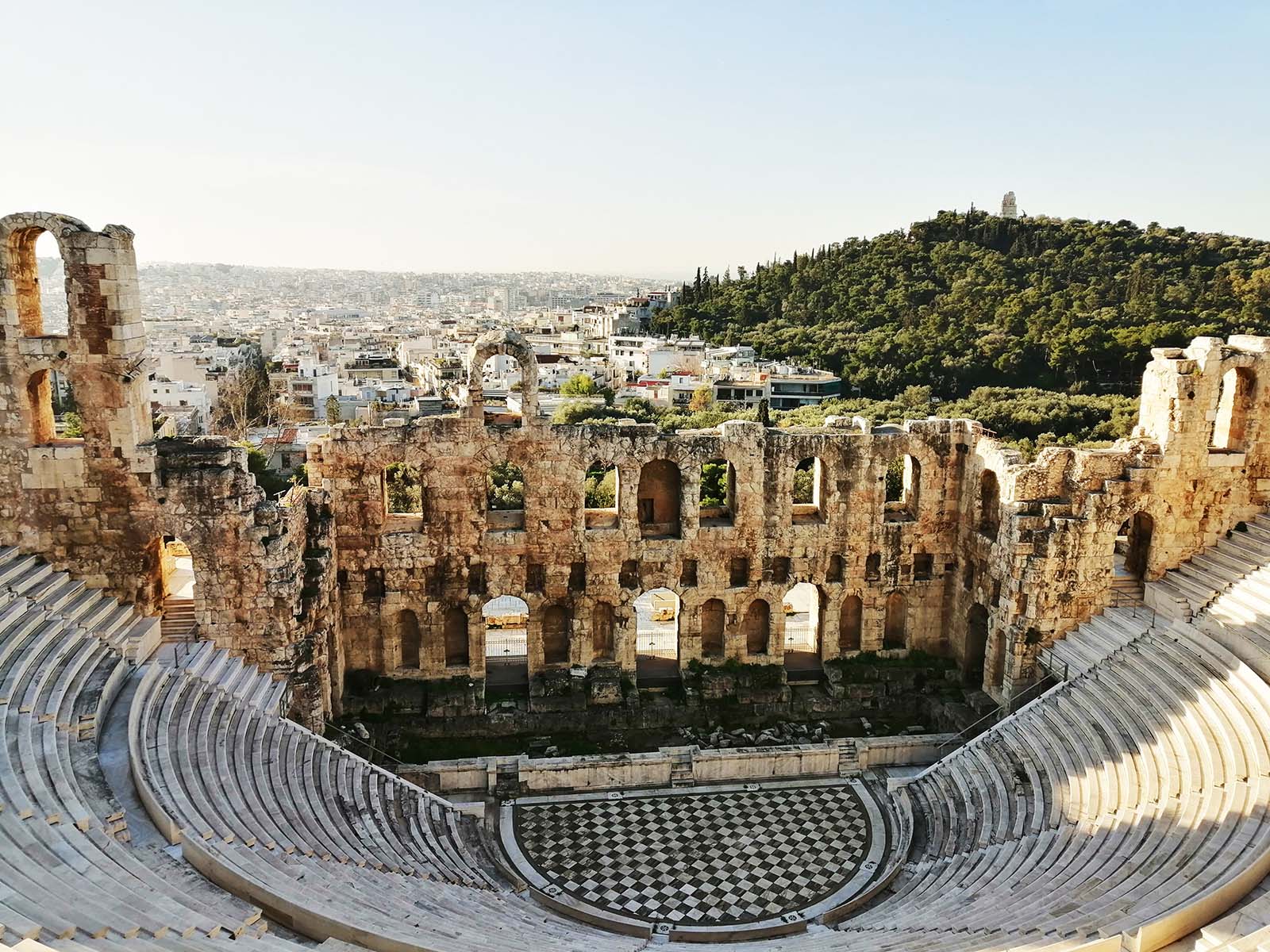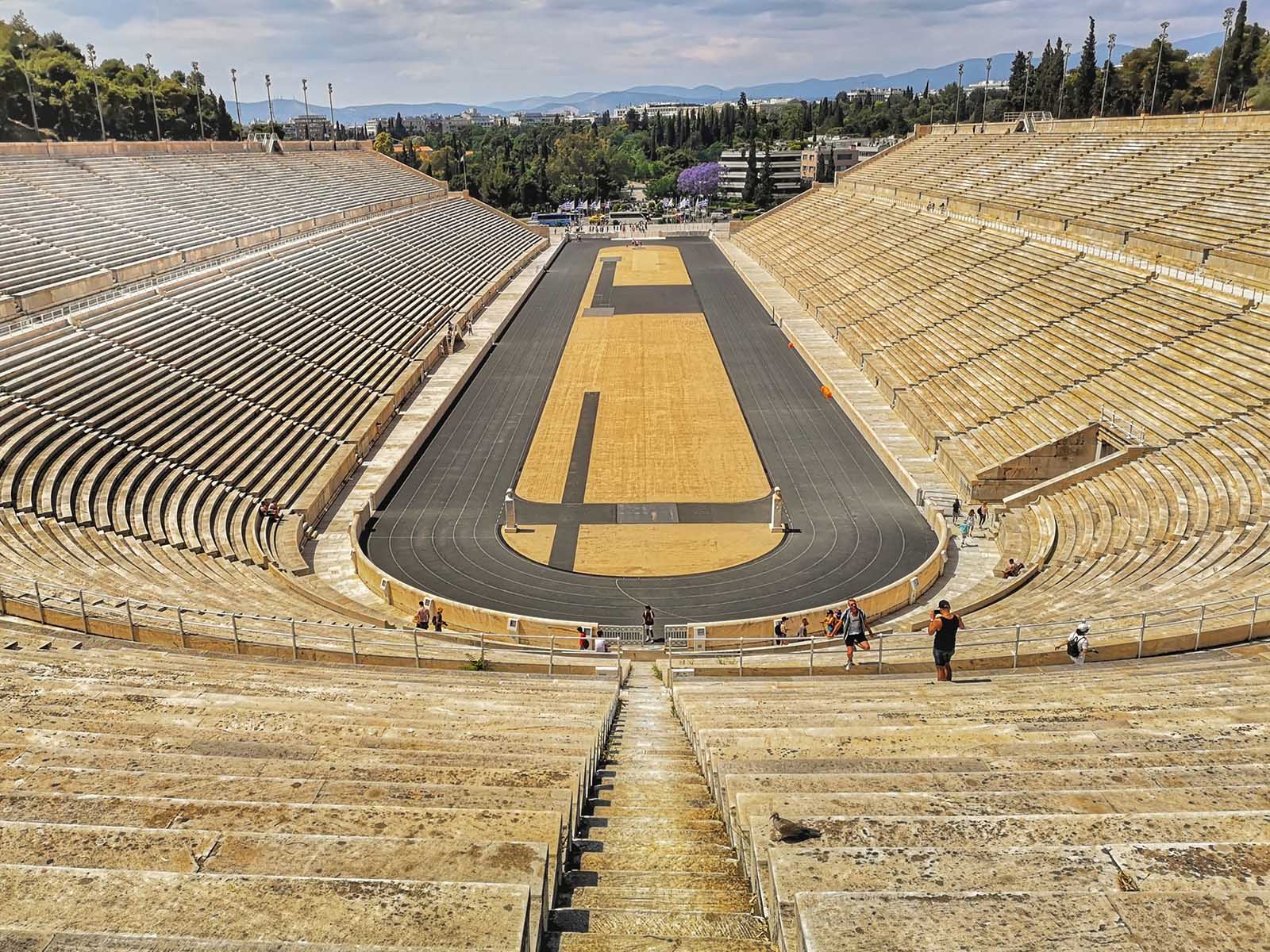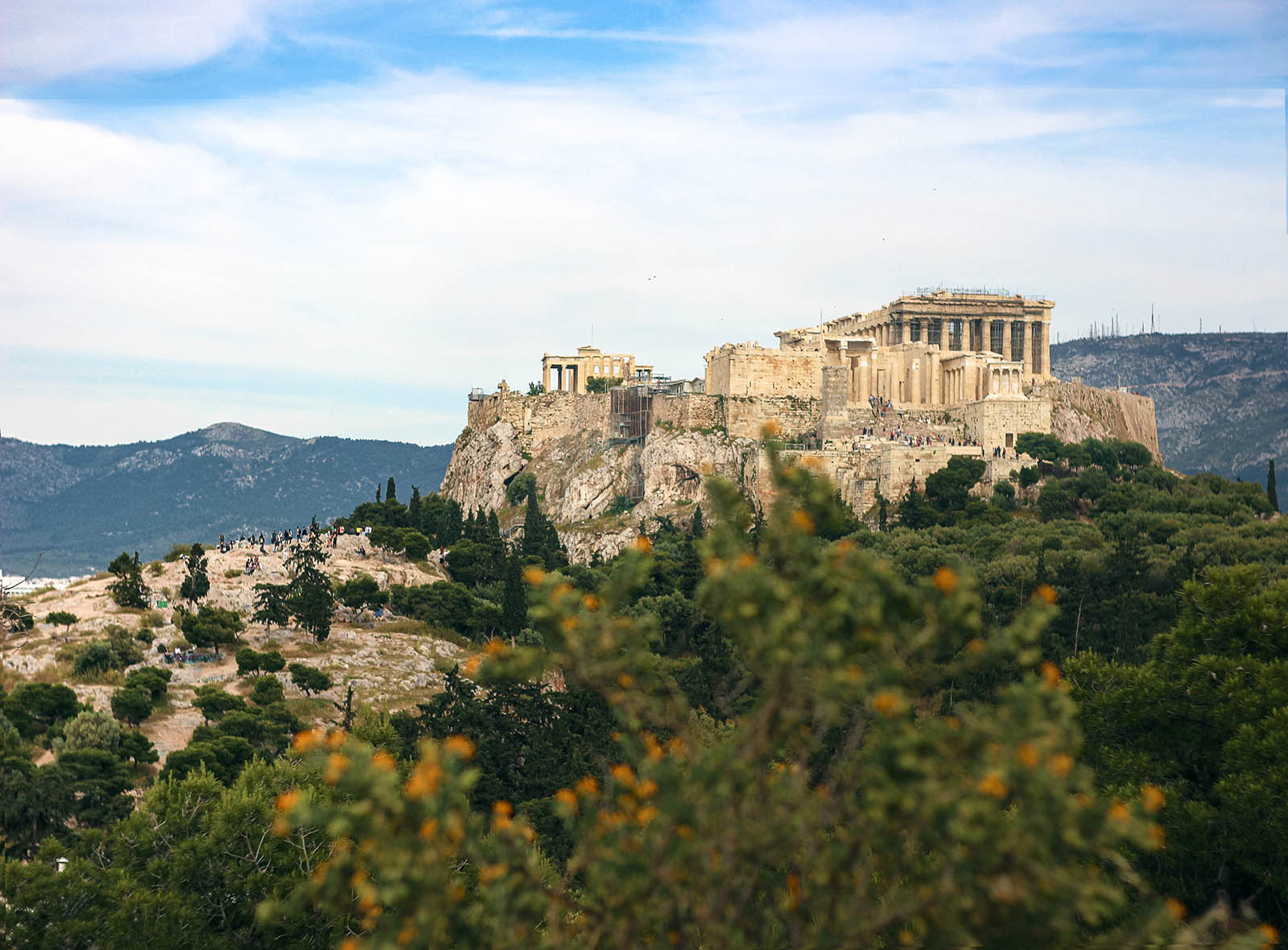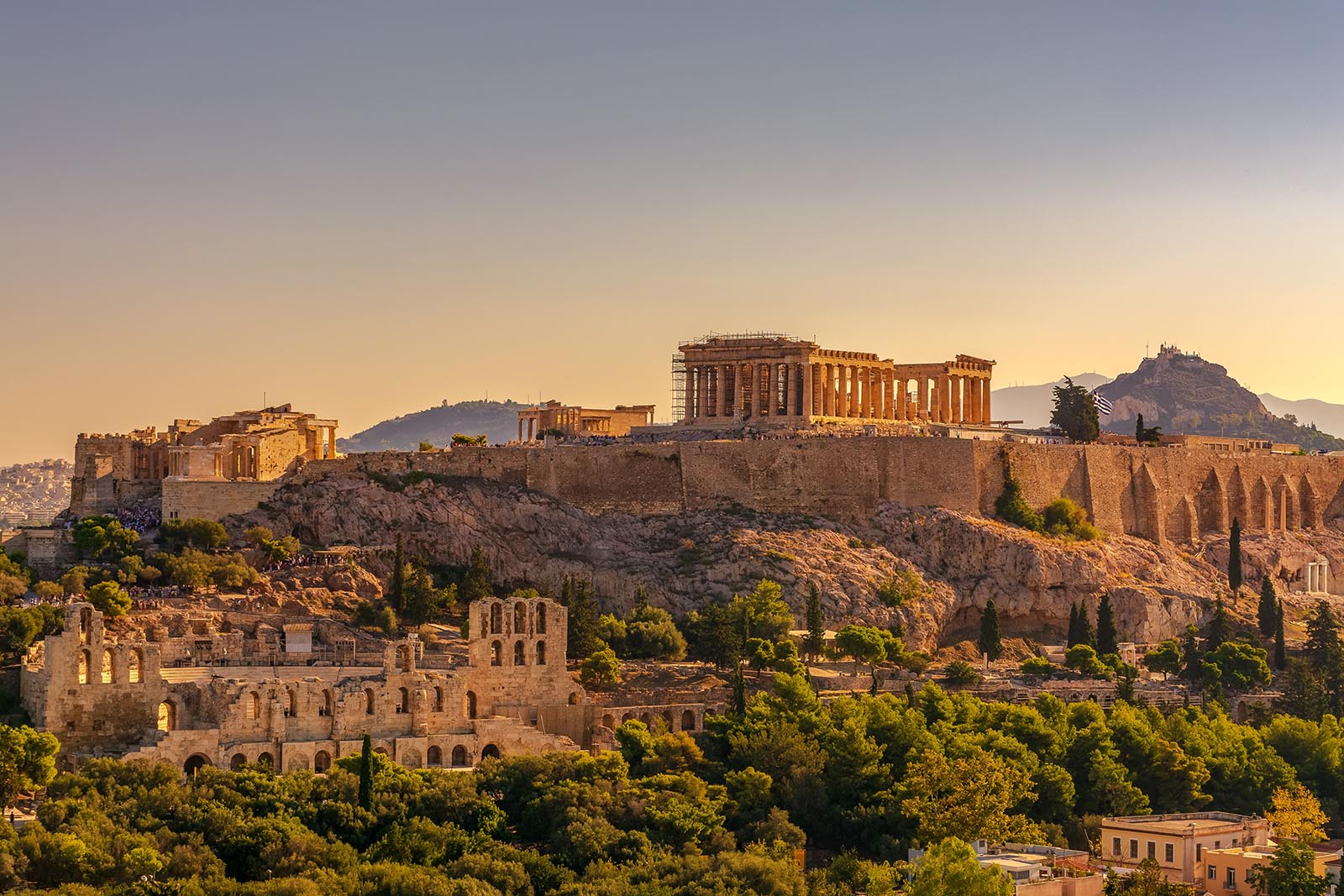 Experiences
Discover Athens
Athens offers visitors special experiences and activities, which cover all tastes and all types of travelers. It is a vibrant city all year round and it certainly leaves no one unmoved.
Our guests said
Our stay at the Athenian View Loft was excellent in every way! Large and comfortable room, very clean and most importantly in a central part of Athens. We especially enjoyed the view from the roof garden!
Konstantinos
Our room was perfect, with beautiful decoration and a very comfortable bed! The location is ideal, with attractions and restaurants that you can reach on foot. We will definitely go again!
Maria P.
Stunning apartment with a great view of the acropolis!!!!
Stephen D.
This is definitely the best apartment we have ever stayed in So much space in this awesome duplex with awesome showers fantastic kitchen area very comfy beds very cool decor great balconies awesome view of the acropolis very secure This is definitely a great place to stay!!
Stephen
Neu, modern, hochwertig eingerichtet. Lage super, wenn man im Stadtteil Gazi feiern geht. Der Lautstärke der benachbarten Clubs muss man sich bewusst sein. Aussicht und Balkon genial.
Marlon M.
Modern, New, Clean, Great Security and Privacy.
Marinos Z.
I spent one of best time ever there!!Your place is impressive,super comfortable,super clean,super well designed and equipped and last but not least in a Perfect Spot.I can't wait to be there again!!
Matteo B.
Convenient, central and great views! clean, modern, well located, and excellent views!!
William G.
Aesthetically you cannot fault this property. Views from roof terrace were spectacular. Accommodation excellent. Eva,the loft manager, was very helpful. Close to metro and this made easy access to everywhere.
Michael S.
posizione, domotica, vista, pulizia, finiture di lusso, personale disponibile, privacy, sicurezza!!
Cesare Italy
alles Tip Top, kann ich zu 100% weiter empfehlen!!
Chrisovalantis Germany
The location was excellent and close to mass transit. Room was clean and all appliances and fixtures were new. The building was very secure.
James G.
Καθαρό, τακτοποιημένο, όλα λειτουργούν και είναι όμορφα και εξοπλισμένα!!
AVraham shalom
This place is centrally located in the Gazi area of Athens (about 10 mins from downtown Athens.) If you are looking for nightlife, accessible public transportation, great food options, a view and/or a secure building; this is it!My partner and I enjoyed our stay and will be returning. Eva was a great host and extremely helpful!Thank you for your assistance checking in and with any other questions we had. Your place was wonderful! We will return and recommend!
Antony S.
The apartment is great Best location in the Heart of Athens Suggested!
Giulia N.